CENTRE OF EXCELLENCE FOR URBAN EQUITY AND HEALTH (CUEH)
Established in 2013, with the focus on health equity challenges of the urban poor, particularly on urban health governance; the Centre works in inter-sectoral research, training, policy and results-based action. The Centre motivates evidence-based dialogue and decision-making, and supports partnerships and networking among government policymakers, private and public service providers, researchers and development partners. The key areas of the Centre's work include training and capacity development to enhance skills and competencies for better urban health governance, inter-sectoral action, needs and impact assessments as well as programme design, implementation and evaluation. Research at the Centre focuses on urban health governance, community engagement and accountability, and facility mapping and innovations in service delivery models for the urban poor. With broad participation of relevant sectors (health, housing, transport, etc.) and stakeholders (development partners, local government, NGOs, etc.), the Centre applies an evidence-based approach to building consensus, aligning resources and coordinating action towards better governance practices.
---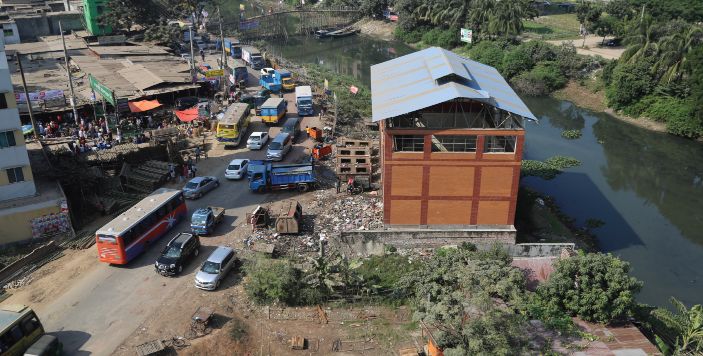 PATHWAYS TO EQUITABLE HEALTHY CITIES
It is a multi-country research project, being conducted in 6 cities of 5 countries (Bangladesh, Canada, Ghana, UK, and China). Funded by Wellcome Trust, the project aims to develop policy scenarios considering the health impact of different urban environments, engage and build the capacity of stakeholders, and to develop an analytical framework and models for Dhaka city.
Learn more: https://equitablehealthycities.org/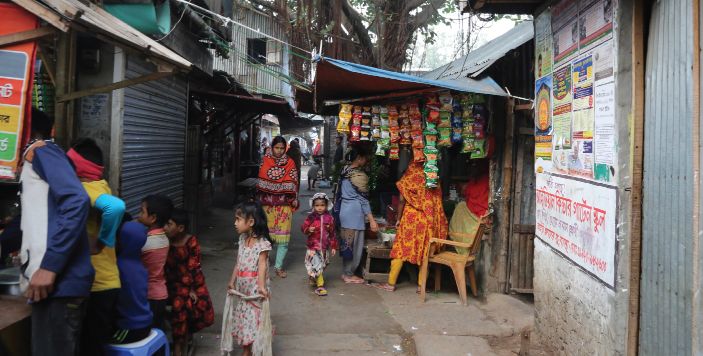 ARISE HUB: ACCOUNTABILITY AND RESPONSIVENESS IN INFORMAL SETTLEMENTS FOR EQUITY
The ARISE Hub is an interdisciplinary multi-country research consortium launched in January 2019 and funded by UK Research and Innovation (UKRI); it aims to address the Intractable development challenge of ill-health and inequity in informal urban settlements in Low and Middle-Income Countries (Bangladesh, India, Kenya and Sierra Leone).
Learn more: https://www.ariseconsortium.org/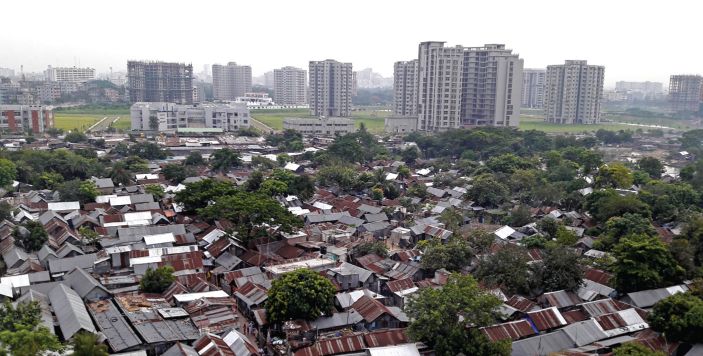 COMMUNITY-LED RESPONSIVE AND EFFECTIVE URBAN HEALTH SYSTEMS (CHORUS)
This six-year multi-country research project funded by Foreign, Commonwealth and Development Office (FCDO) aims to strengthen urban health systems in 4 countries (Bangladesh, Nepal, Nigeria and Ghana) through research uptakes and capacity-strengthening activities.
Learn more: https://chorusurbanhealth.org