CENTRE OF EXCELLENCE FOR HEALTH SYSTEMS AND UNIVERSAL HEALTH COVERAGE (COE-HS&UHC)
Established in 2012, the Centre works in different areas of the pluralistic health systems in Bangladesh. such as HRH, Besides, the Centre works with key partners and stakeholders in the government, private and NGO sectors to facilitate actions towards achieving Universal Health Coverage (UHC) by 2030. As part of its core activities, the Centre works to generate essential evidence to inform the key stakeholders in policy and practice for necessary interventions or modifying the existing interventions. The centre generates knowledge through academic and action- based research. Research under the Centre includes, but not limited to, different dimensions of UHC, health and gender equity, social determinants of health, HRH, pharmaceutical R&D and unethical practices in marketing of pharma products, drug shops, absenteeism and rural retention of health workforce, health-sector corruption, anti-microbial resistance (AMR), epidemic/pandemic preparation, governance and social accountability, community engagement, adolescent health and health of the marginalized population etc. to name a few. The Centre also develops core competencies around Health Systems and UHC through various training programmes and short courses. Advocacy is another major activity of the Centre and is facilitated through forums, learning and research dissemination with local and global partners. National and international workshops, seminars and dialogues are also held focusing on key health system issues of Bangladesh.
---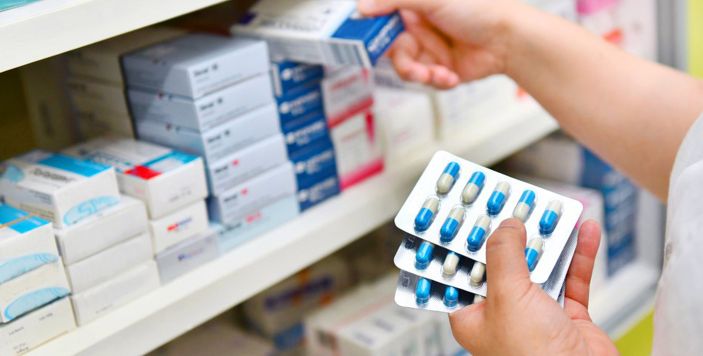 RESEARCH COLLABORATION ON TECHNOLOGY, EQUITY AND THE RIGHT TO HEALTH: NEW BUSINESS MODEL FOR PHARMACEUTICAL R&D IN GLOBAL SOUTH
This study supported by Open Society Uniersity Network (OSUN) aims to map and explore the rapidly evolving pharmaceutical R&D sector in Bangladesh from a system perspective including challenges and opportunities.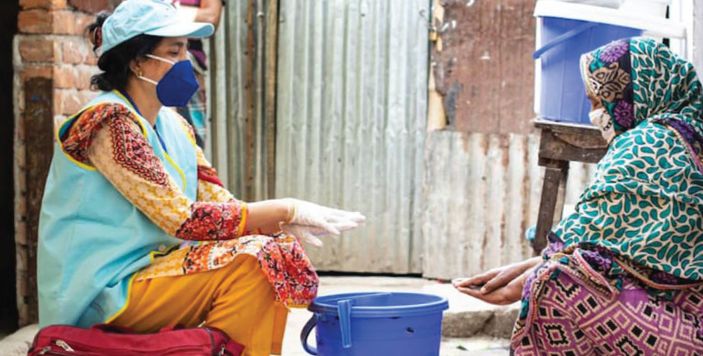 OPTIMIZING THE ROLE OF COMMUNITY HEALTH WORKERS IN SYSTEM STRENGTHENING COMPREHENSIVE PRIMARY HEALTH CARE AND HEALTH SYSTEMS RESILIENCE: PROSPECT AND CHALLENGES IN BANGLADESH
The general objective of this study funded by WHO is to conduct a comprehensive review ('landscape analysis') of the CHWs/CHW programmes currently operating in Bangladesh, including identification of the challenges and opportunities for strengthening the PHC services and health system resilience at the Upazila level (and below) in Bangladesh, in alignment with the national health goals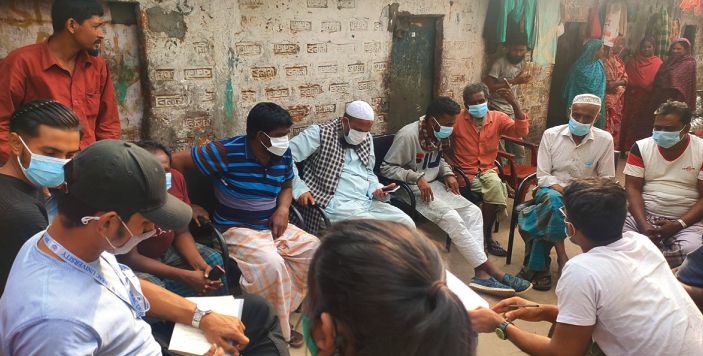 FORMATIVE RESEARCH TO ELICIT THE VOICES OF THE HEALTH SERVICE USERS AT THE GRASSROOTS: THE EARLY MONTHS OF THE FORMATION AND FUNCTIONING OF THE REGIONAL FORUMS OF BANGLADESH HEALTH WATCH
This study aims to explore, document and evaluate the process of formation of the regional chapters, its activities (self and host organizations) and generate evidence on lessons learned for future roadmap